YOUR PERSONAL
OPERA
A special occasion becomes unforgettable with an opera that has been librettised, composed, staged and premiered for you personally.
UNIQUE LIKE YOU
Your own personal opera
Let either your own life's, love's, and company's story or any other topic of your choice become an opera.
A unique gift for private individuals, for corporate celebrations, anniversaries, openings or for other special occasions.
Reach your audience in an incomparably emotional way and create a deep connection with the topics that are important to you.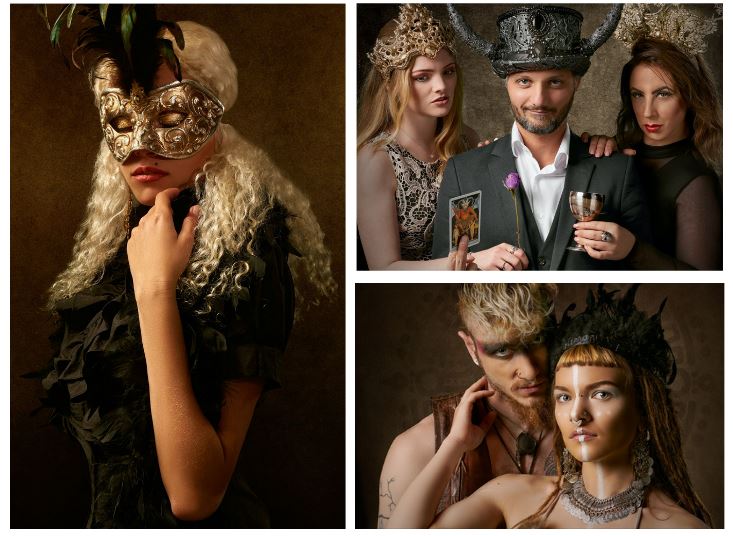 FOR ETERNITY
Originally written & staged
We implement your draft or write your individual libretto.
You receive an opera tailored for you and your story, written down and staged for eternity.
MANY OPPORTUNITIES
Occasions for an opera
You choose! An opera for you personally, for a friend, relative. 
As a kickoff for your company, an anniversary celebration or as a special gift for an opera fan. There are numerous reasons and occasions!
Leave your own cultural content to posterity!
BECOME UNFORGETTABLE
Infinite possibilities
Your custom opera will be exactly as large and unique as you want it to be.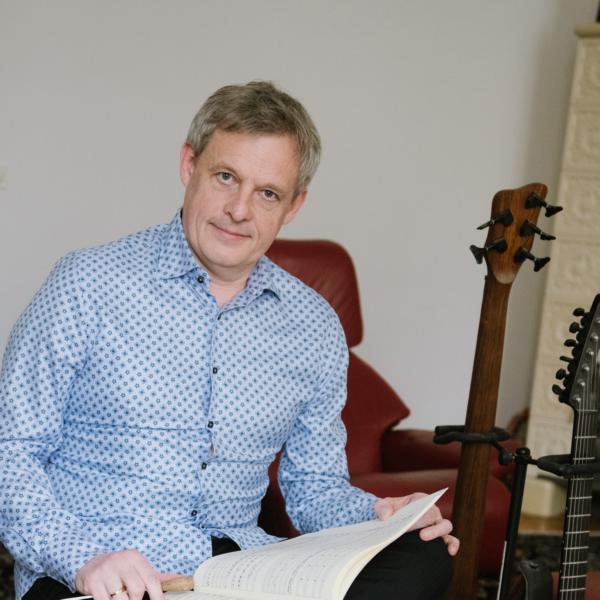 Tristan Schulze is a composer, cellist, organist and conductor. As a musician he has performed in Japan, Mexico, USA, Australia and many European countries.
Many of his over 400 compositions have been performed internationally with great success. Since 2020, Tristan Schulze has been principal conductor of the Vienna Concert Association.
Here you can find an overview of Tristan Schulze's works at the WIENER STAATSOPER
Audio samples of Tristan Schulze on Youtube
ENTHUSIASTIC EXPERTS
Opinions about the composer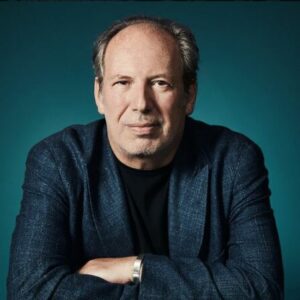 Winner 2 x Oscar, 3 x Grammy, 3 x Golden Globe, 4 x Satellite, 1 x BAFTA and other awards, e.g. for "The Lion King", "The Dark Night", "Gladiator", "Last Samurai", "Inception" & "Dune".
Hans Zimmer commented on a Wiener Zeitung article about Tristan Schulze on Facebook:
"Tristan Schulze is one of our finest and most imaginative composers."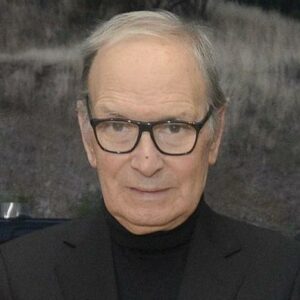 Italian composer, conductor and Oscar winner who composed the music for more than 500 films and had a significant impact on the history of film music. Winner 2 x Oscar, 1 x Grammy, 3 x Golden Globe, 6 X BAFTA, 9 x David di Donatello and other awards. Among other things, he wrote the film music for "Once Upon a Time in the West".
On the occasion of an award ceremony in Bonn, Ennio Morricone said about Tristan Schulze's arrangements of his works for the string trio Triology:
"When Tristan Schulze arranges my music, it's like Beethoven arranging Diabelli."
One of the most important German-language entertainers of the 20th and early 21st centuries. The 1966 Grand Prix winner composed more than 1,000 songs, released over 50 music albums and, with over 105 million records sold, is one of the most successful male solo artists in the world.
When he heard Tristan Schulze's arrangement of his songs for violin virtuoso Julian Rachlin, big band and orchestra at a ZDF show celebrating his 66th birthday:
"Tristan Schulze's reinterpretation of my songs is great."
Top-class and experienced artists look forward to bringing your personal opera to life.
We are also happy to hire your favorite artists. Let's talk about your wishes!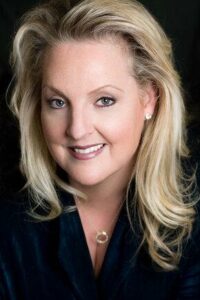 The US-American Linda Watson has made guest appearances all over the world, including the Vienna State Opera, La Scala in Milan, the New York Met and the Bayreuth Festival.
She was nominated for a Grammy Award in 2014, has been a German Kammersängerin since 2004 and an Austrian Kammersängerin since 2020.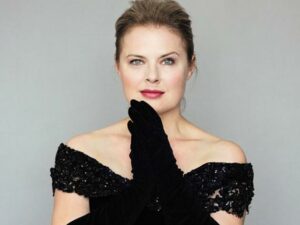 Ildikó Raimondi is a celebrated opera and concert singer, highly acclaimed as an interpreter of song. She has been a member of the Vienna State Opera since 1991 and has sung over 50 operatic roles here.
Since 2015 she is professor for solo singing at the University Mozarteum Salzburg.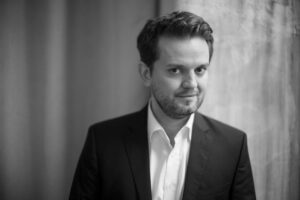 Jan Petryka is an established European concert singer, also thanks to numerous festival appearances, among others, Wiener Festwochen, Luzern Festival, Festival of Early Music Utrecht, Festival Lavaux Classique or Misteria Paschalia. On opera stages he has sung Lazarus at the Theater an der Wien, Magic Flute at the Operá Lyon, the Warsaw Chamber Opera, the Vienna State Opera and the Teatro Communale di Ferrara, among others.
BEAUTIFUL TO EXPERIENCE
Example of an individually composed opera
First performance on 18.06.2022, on the village square in St. Koloman.
The occasion was the founding celebration of the regenerative early-stage financier Czernin · Godulla · Sellier GmbH
EXCITED
Viewers about "The Praetorian"
"Happy to have been present at the premiere: fantastic!"
"This is artistically the best thing I've seen in a long time. Please, more live performances!"
CONVINCED
Media on "The Praetorian"
"Excellent singing skills meet good acting. An opera worth seeing and hearing"
"It's impressive what great voices can make sound beautifully"
"Music, staging & singing performance: excellent"
Great advertising impact
Press comments
An opera transports emotions like nothing else and can attract a lot of attention..
A free artist collective took the infamous "chat protocols" from the team surrounding former ÖVP Chancellor Sebastian Kurz and brought them to the stage.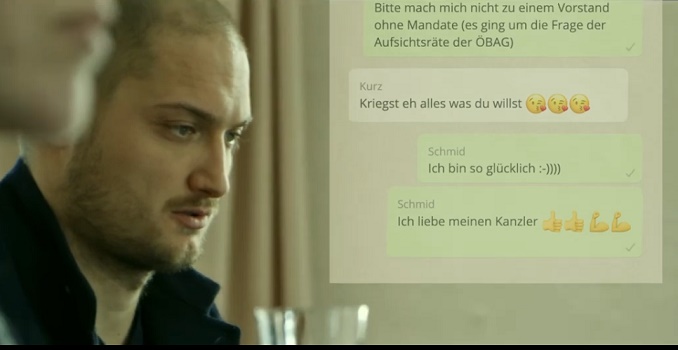 Loosely based on Michelangelo's "Criticare Creando" (Criticize by creating), established and young artists bring "The Praetorian" to life.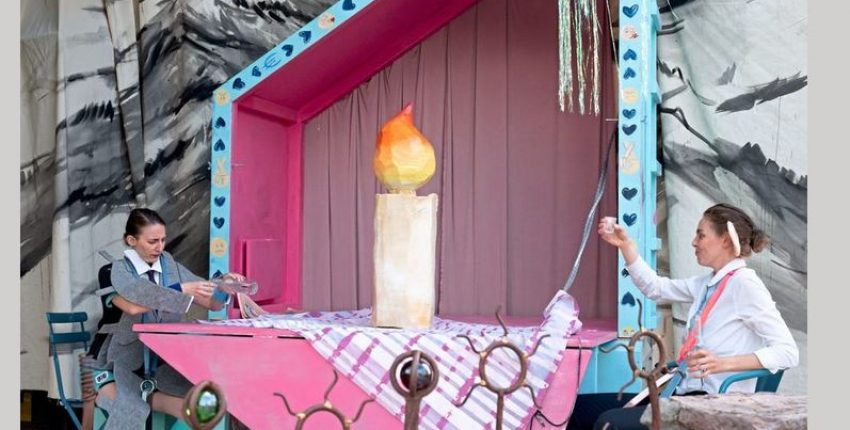 The opera dealt with delicate and highly political material: The libretto is based on text messages that Sebastian Kurz and Thomas Schmid wrote to each other.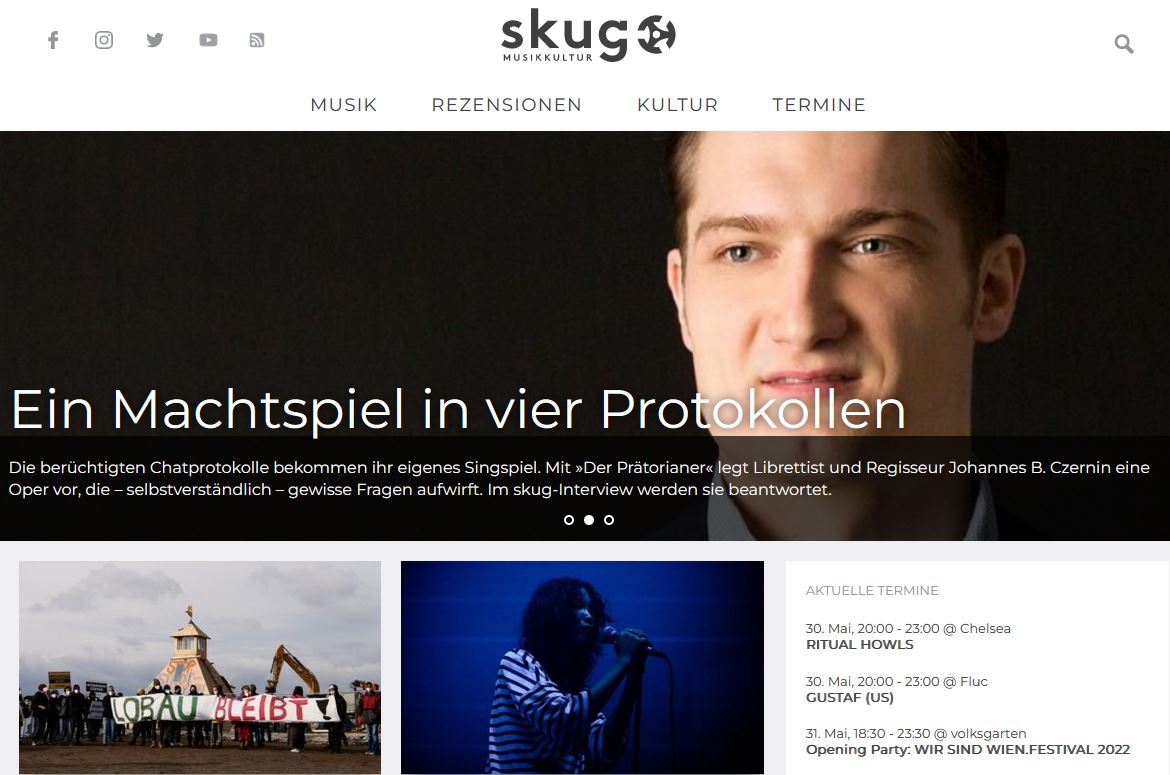 The infamous chat protocols get their own singspiel. With "Der Prätorianer," librettist and director Johannes B. Czernin presents an opera that - naturally - raises certain questions. They are answered in the skug interview.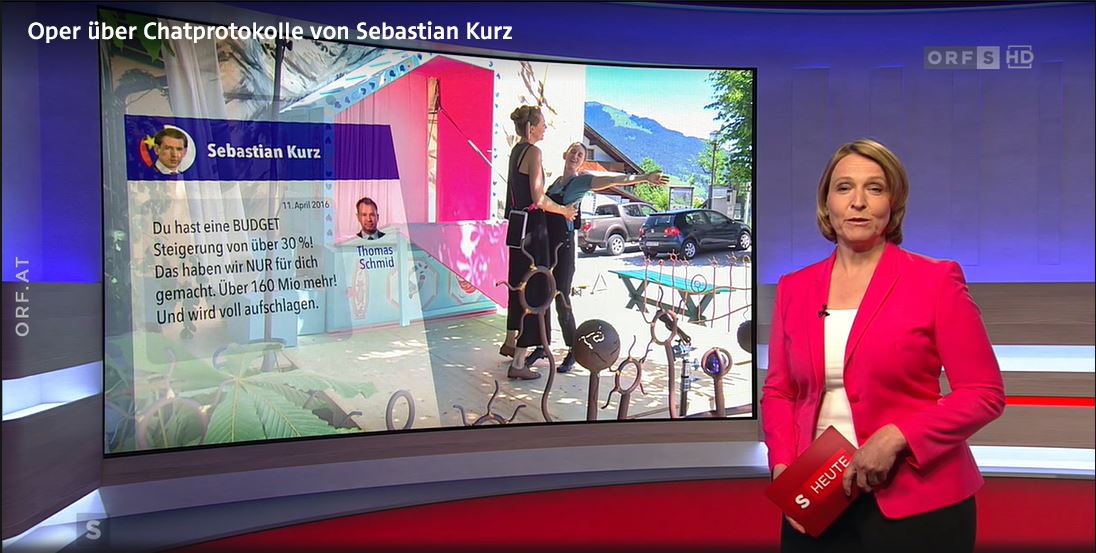 Money, power and passion. That's the stuff real operas are made of. Sebastian Kurz's chat transcripts come to the stage as an opera.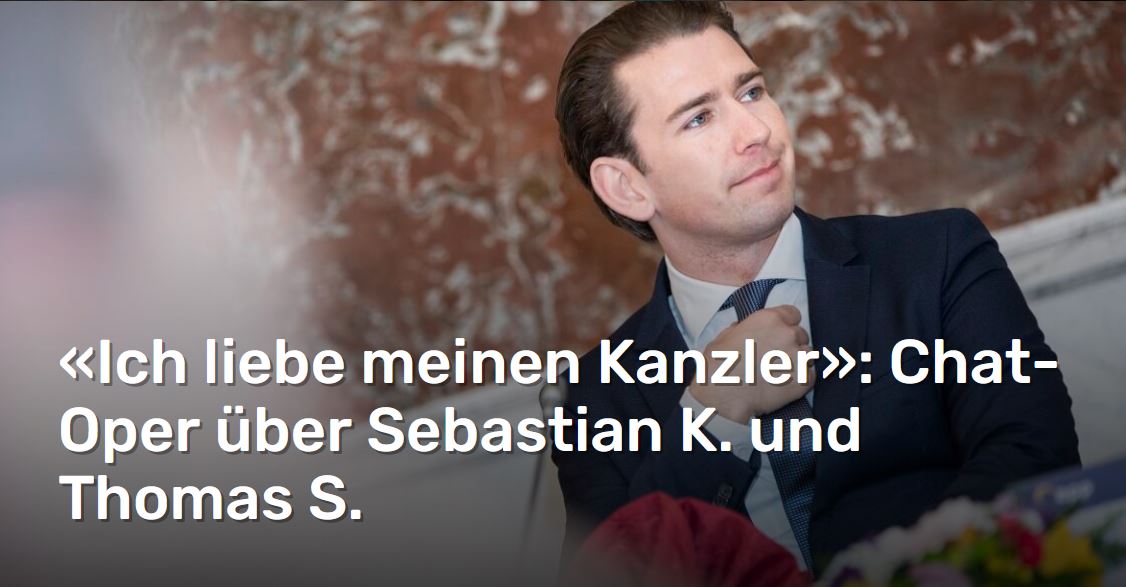 Chat opera about Sebastian K. and Thomas S. In Austria, a musical theater piece premieres about a special male friendship
Because sharing is wonderful
Social engagement included
Your individual opera will be an unforgettable experience for you. At the same time, you leave behind something culturally meaningful for posterity.
But not only that. Every individual opera from YOUR OPERA promotes the cultural education of socially disadvantaged children.
Enable children e.g. to learn a musical instrument, to visit a theater or an opera and inspire children to discover the creative power of art and culture for themselves and their further life.
5 percent for a charitable cause
5 percent of your final bill go to a specific social project.
E.g. to an opera for children in an elementary school.
PERHAPS LESS THAN YOU THINK
Pricing
We bring your story to the stage for eternity.
We librettize, compose, stage and perform your opera.
It doesn't cost 5 million and you decide how big your personal opera should be.
Superior
Your opera, your wishes. Gladly with your favorite singers or musicians. Would you like a whole orchestra for your personal opera? Let's have a conversation about your own ideas and wishes.
YOUR WISHES MATTER
Talk to us
Art is diverse and free. What ideas do you have?
Let's talk about them. No obligations.
Simply get in touch with us now.
ESTABLISHED
The team behind YOUR OPERA
We bring your personal opera to life.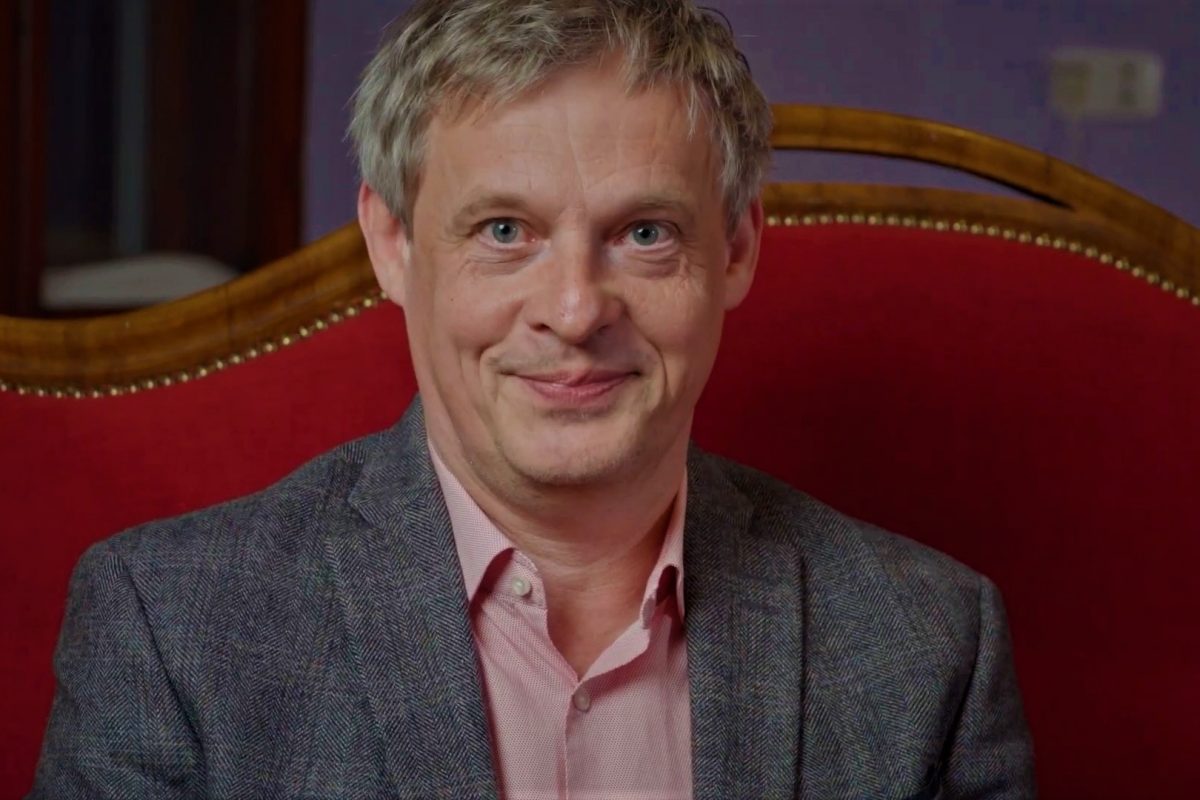 TRISTAN SCHULZE
Composition, Cello, Organ & Musical Direction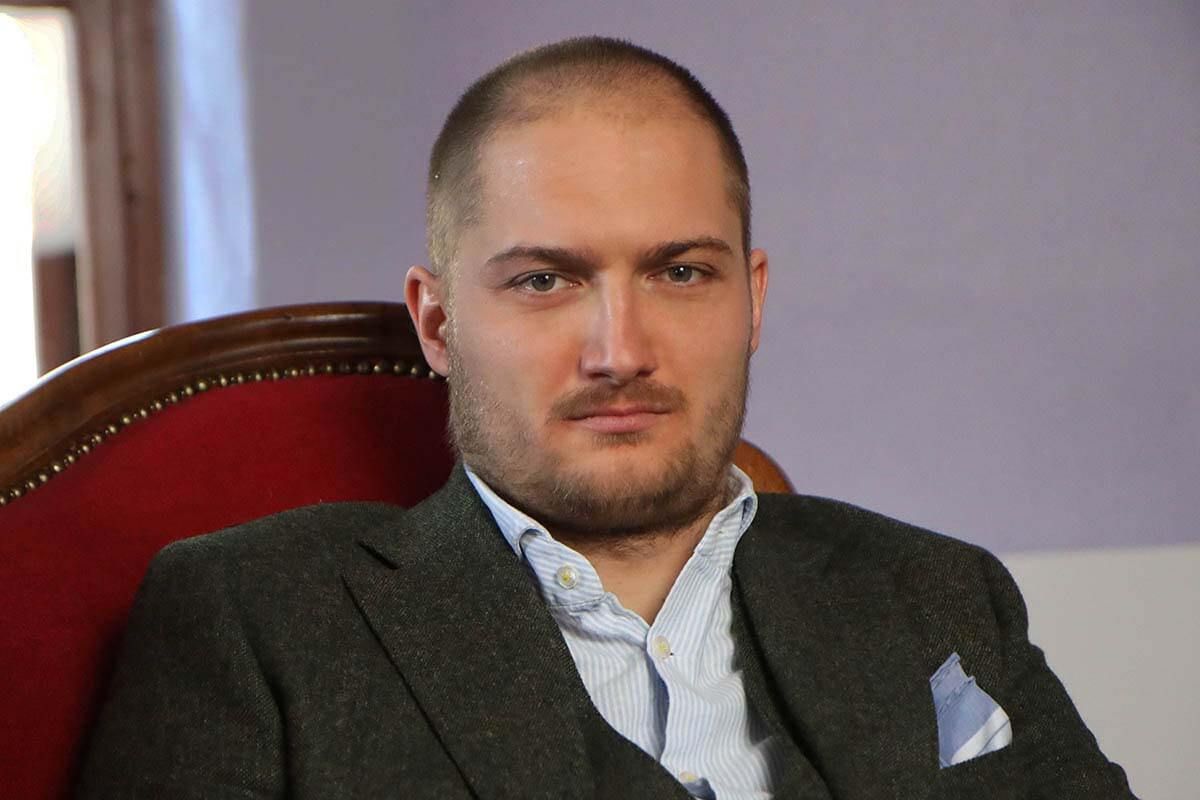 JOHANNES B. CZERNIN
Dramaturgy, Libretto, Direction & Singing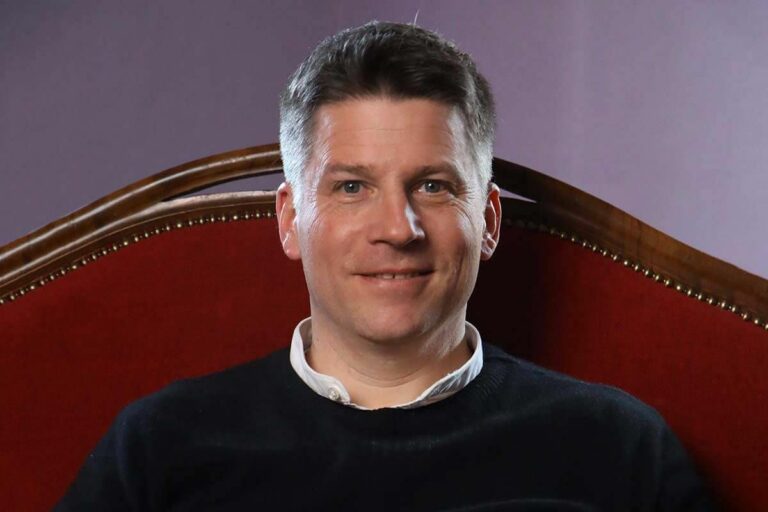 PATRICK SELLIER
Production & Organization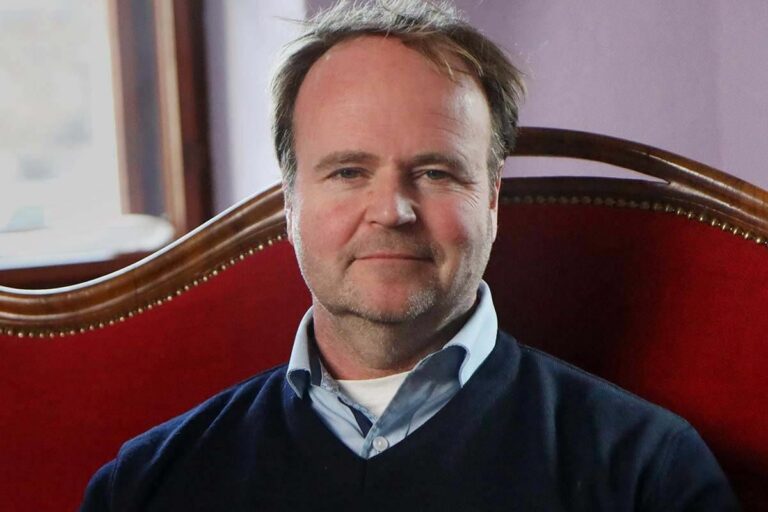 Let's get into conversation
Patrick Sellier looks forward to hearing from you.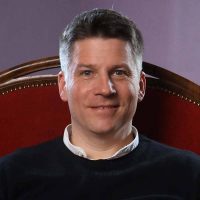 Address
Garnisongasse 10/7, 1090 Vienna. Austria
Here you will find answers to frequently asked questions:
Will the opera be completely new?
Yes, everything is new. The entire production. From the libretto, to the music, the singing, the costumes and the set design. It will be a world premiere to suit your wishes.
Who holds the rights to the opera after its premiere?
The performance rights remain with Your Opera. You have the option to purchase these rights for 20% of the performance costs.
Why book a personalized opera?
They create something of value for posterity while promoting the cultural development of socially disadvantaged children.
How will my personal opera be preserved for posterity?
Apart from the written Score, we will gladly put together a film team for a reasonable price to professionally record and/or livestream your personal opera and preserve it for eternity. The recording can also be used as a nice gift for the audience.